Mark your calendar... The next amazing Jaspa's Journey adventure is on the way!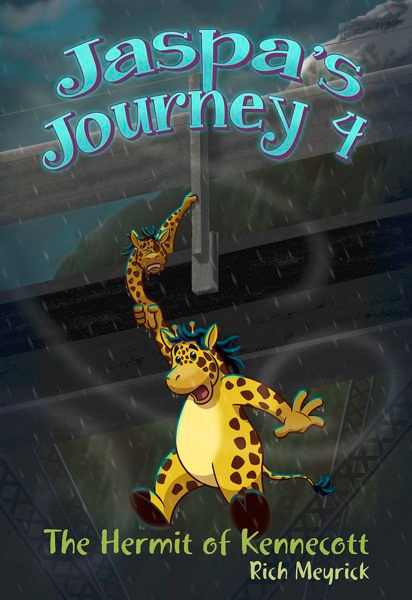 Jaspa's Journey 4: The Hermit of Kennecott, which is mainly set in Alaska, will officially be released at the beginning of May!
Between now and then, Rich will be doing his usual book-signings at weekends in addition to weekday school visits (check out my Meet The Author page). The rest of the time, he and I will be working hard on writing book #5, The Ses Collector of Venice, which takes place in Venice, Italy.
In the meantime, the first three instalments of Jaspa's Journey are already available in print and for e-readers. Click here and order you copies now!
Click the image above to discover more about my ongoing adventures!
Ready for Adventure?
Hi, I'm Jaspa!
I'm the star of the award-winning Jaspa's Journey adventure novels by Rich Meyrick. So far in the series I've already had escapades across Africa's Serengeti Plains, around the historic heart of London, England, and on the infamous Waterloo battlefield in Belgium.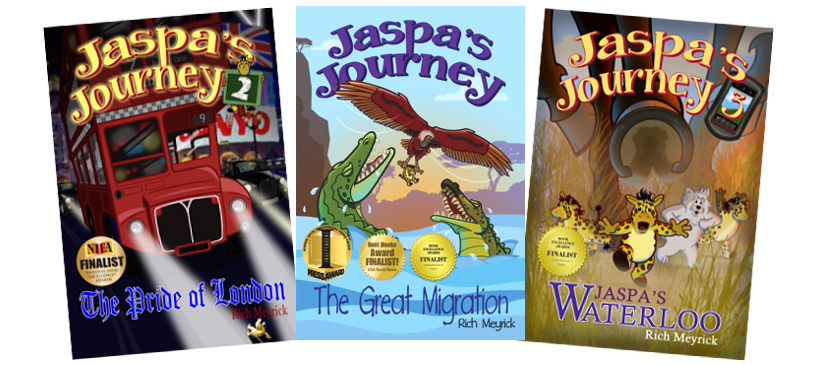 And that's just the start! Rich is already working on books about my exploits in Alaska and Venice, Italy.
But in truth, I've had far more adventures than Rich could ever write books about. Visit the Travel section of this website and you'll see what I mean.
Come join the excitement.
Read the Books.
Follow my Journeys online.
And we'll explore this amazing World of ours together!